December 1st 2021
YELLO Equipment is With You All The Way...

December 1st 2021
YELLO Equipment is With You All The Way...
The team at YELLO Equipment strongly stand behind their motto 'With you all the way…'
From initial advice through to technical support and finance options, the team are ready to work with customers in any capacity required. General Manager of YELLO Equipment, Andy Hopcroft, chats about their recent dealings in assisting a large equipment hire business to expand into the competitive earthmoving sector and the role YELLO played in this exciting launch.
When specialised hire equipment company, Preston Hire, expanded their product offering to include a fleet of Earth Moving machines, they approached YELLO Equipment for their recommendations and extensive machine demonstrations.
"The team at Preston Hire were looking for high quality, powerful machines that would deliver in both performance and reliability," explained Hopcroft. "They were looking to invest in a fleet of excavators that would be tough,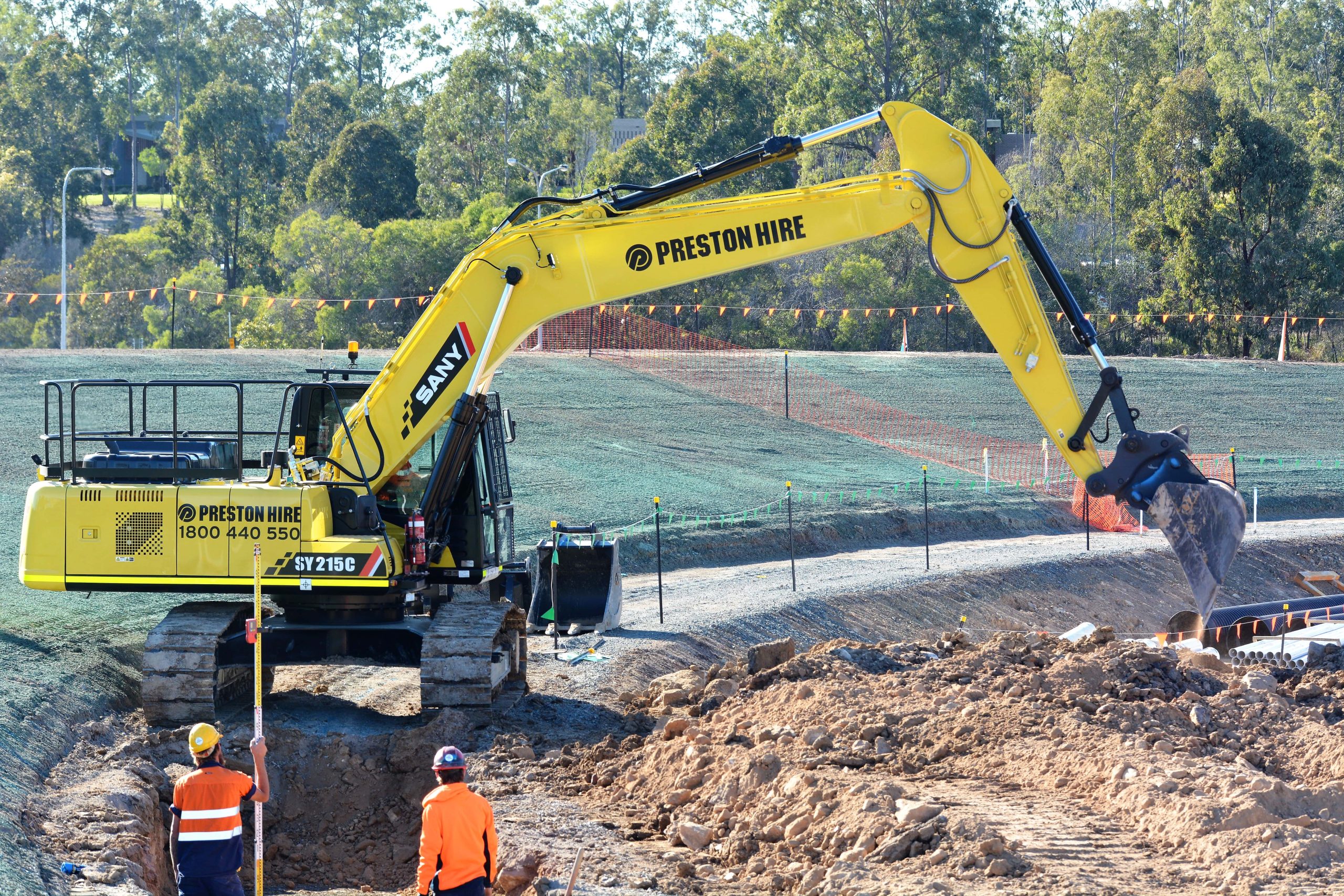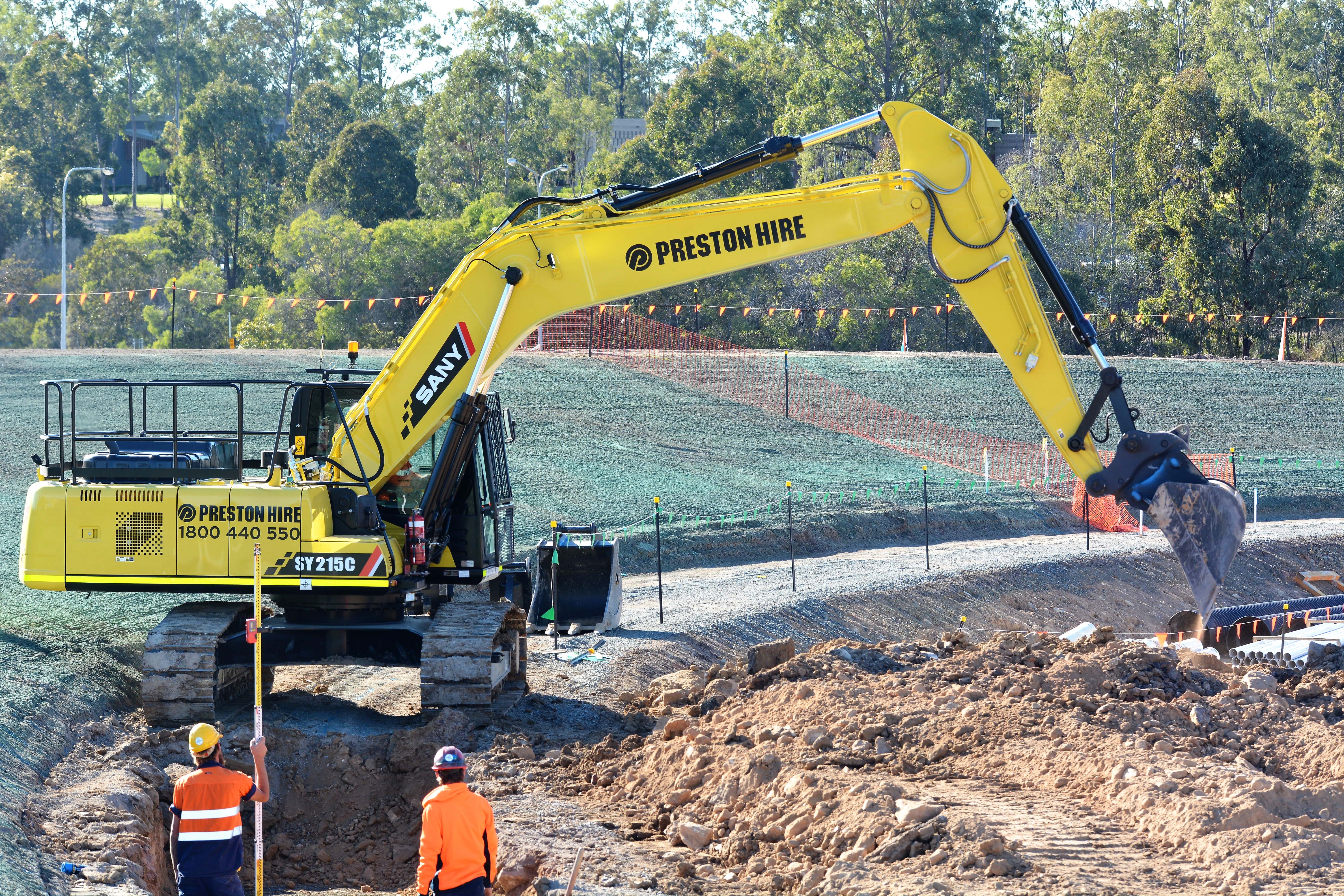 "We worked closely with the Preston Hire team demonstrating the immense value our SANY machines offered and the versatility each would provide. It was extremely important to get the combination of models right to deliver high machine utilisation levels for their business thanks to machines that could handle a range of applications without too much duplication," Hopcroft said.
The successful interaction with YELLO Equipment resulted in Preston Hire investing in a fleet of 20+ machines including the SY50U, SY80U, SY135C, SY155U and SY215 models.
Jason Green, Preston Hire's SuperEarthMoving Business Development Manager, has led the charge in the hire of the new fleet and commented on some of the features of the SANY range that have stood out on job sites.
"The engines and hydraulics are of the highest quality and we get a lot of comments about the power of the machines, the fuel economy and the cabin comfort for the user – all great assets for a successful hire fleet. We always knew they were going to be great machines, it was just a matter of getting the client to use them so we could prove it. It's so good when I hear from customers "… it goes alright doesn't it!!!…" This is exactly the feedback we want to be hearing."
reliable and ready for a broad range of applications pending the tasks their hire customers required."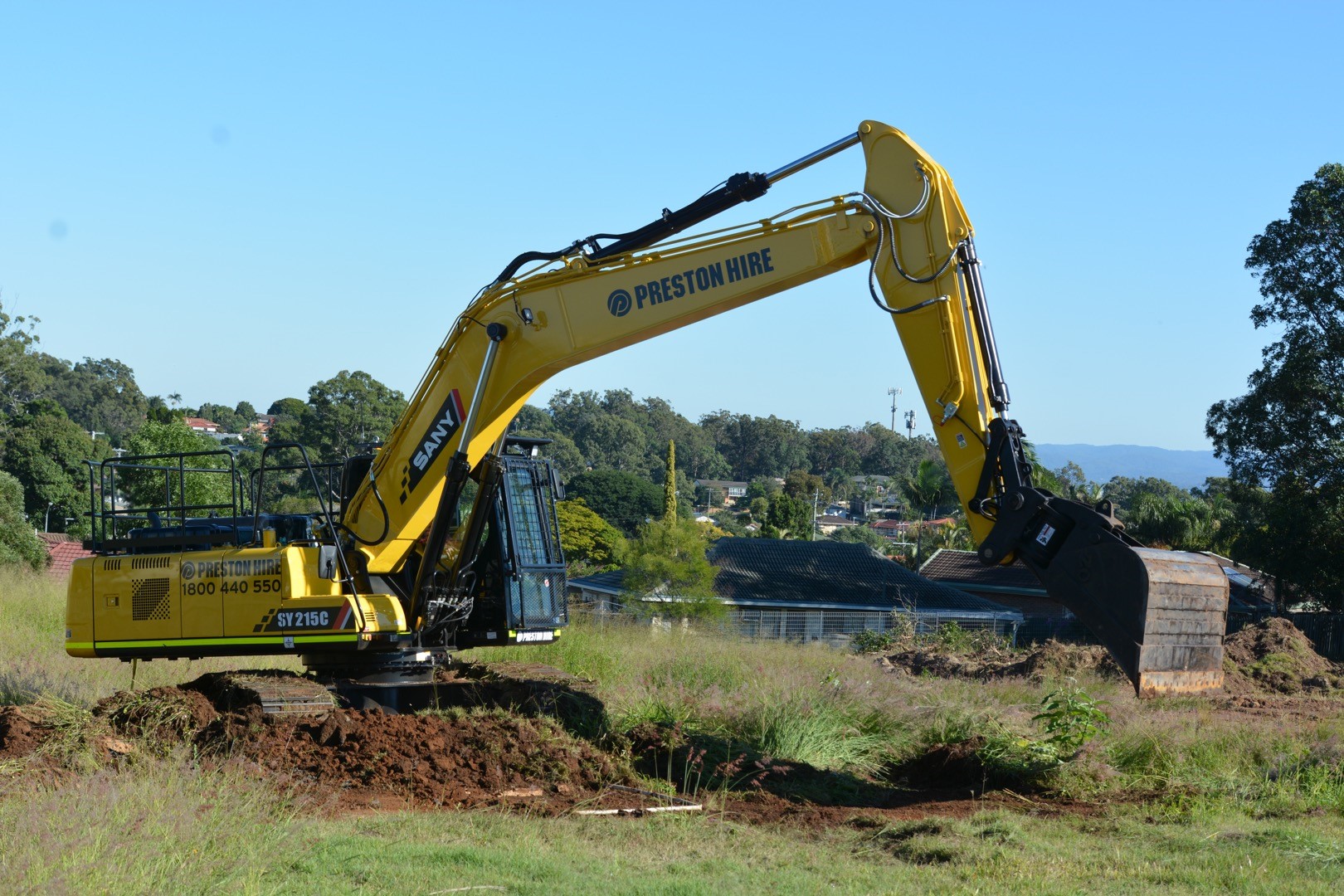 "Word spreads quickly when you have quality gear and I'm pleased to have solid bookings on all our machines through to the end of the year and beyond" Green said. "Our experience with YELLO Equipment has been seamless. From the super smooth handover to the guys just being a call away, we really value the efforts they have made to ensure our launch into this category has been successful."
Hopcroft agrees on the great partnership that has been created between these businesses.
"Working with the Preston Hire team has been fantastic. We have been with them all the way and continue to provide aftersales servicing and support whilst also gaining valuable feedback about the machine's performance and quality. Information sharing of this nature is gold and ensures we are continually improving and adapting to customer needs," said Hopcroft.
"We are now working with Preston Hire to expand their fleet further with some of our larger machines and new wheel loaders. It is a partnership we greatly value and we can't wait to see where they take it next," said Hopcroft.
For more information or to discuss your excavator needs, give the team at YELLO Equipment a call on 1300 093 556 or visit www.yelloequipment.com
Back to news