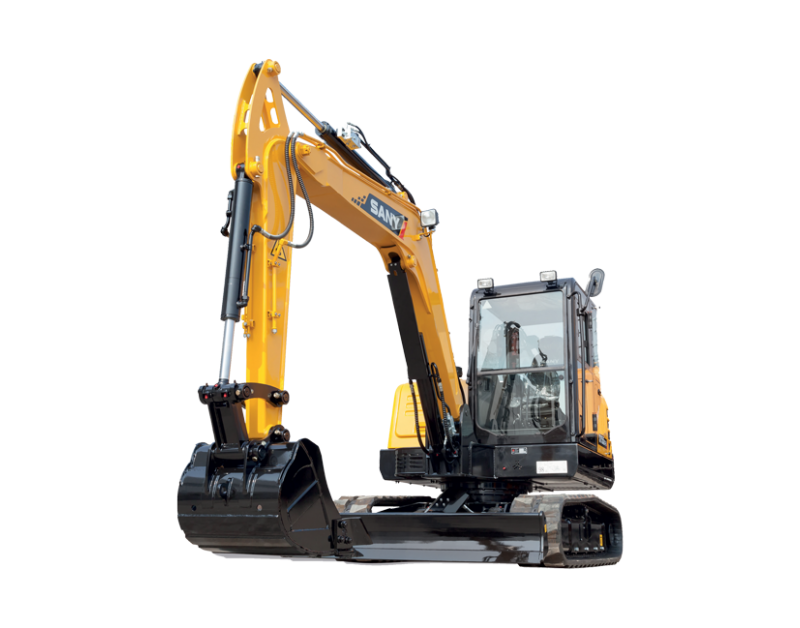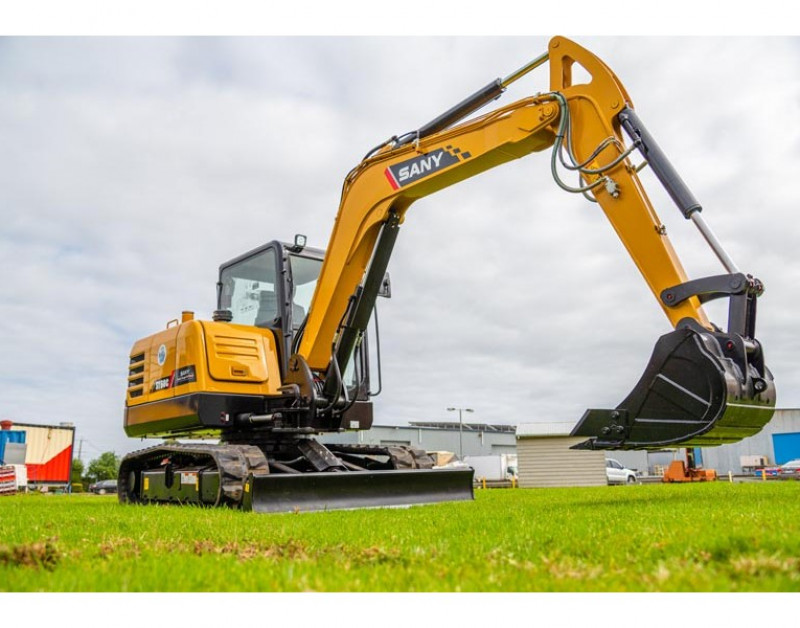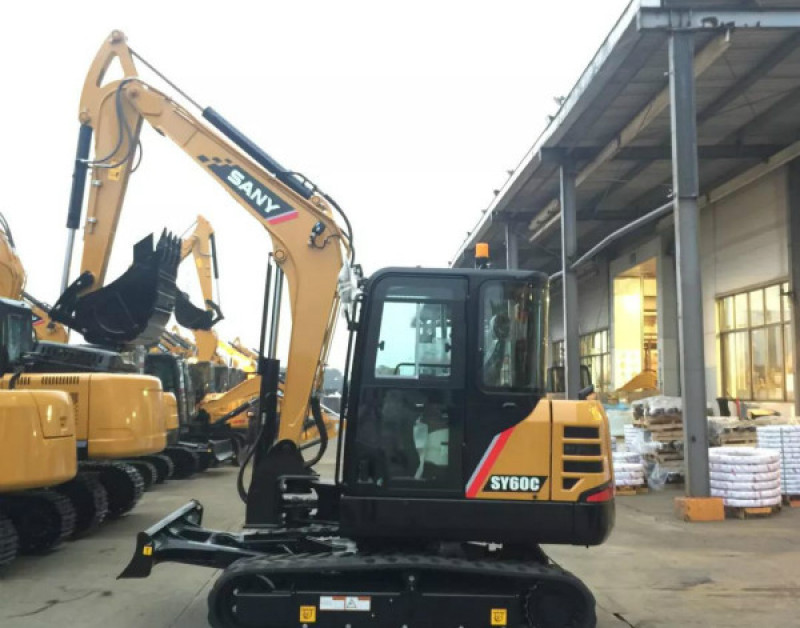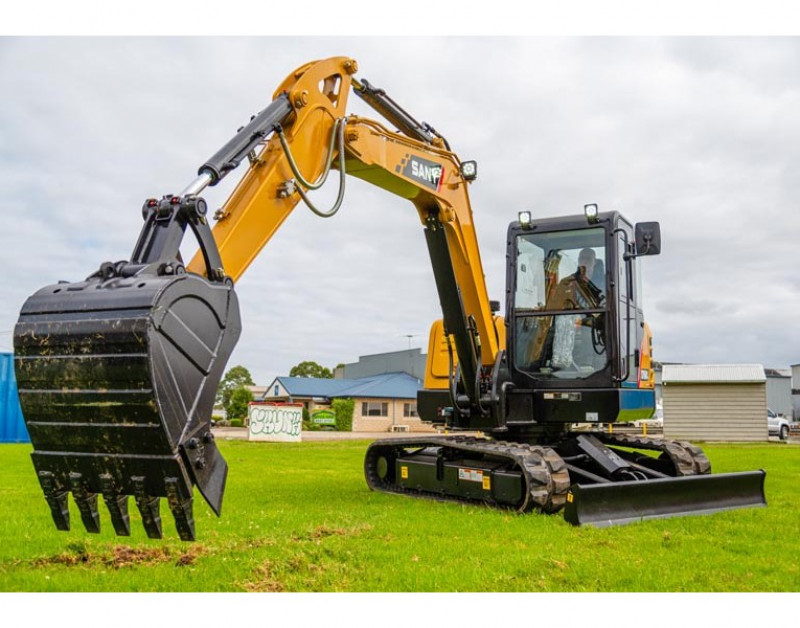 Back to 5-10 tonne
SY60C
5.78 Tonne Excavator
Engine model
Yanmar 4TNV98C-WSY
Operating weight
6000kg
Warranty
5 Year / 5,000 Hour
Engine
Displacement
3.3 L
Rated power
42.4 kW / 2000 rpm
Operation Range
Max. digging depth
3950 mm
Max. digging height
5790 mm
Max. digging reach
6320 mm
Max. dumping height
4060 mm
Max. ground clearance of blade up
300 mm
Max. vertical digging depth
3180 mm
Min. swing radius
2555 mm
Dimensions
Blade height
340 mm
Min. ground clearance
330 mm
Tail swing radius
1640 mm
Transport height
2645 mm
Transport length
6015 mm
Transport width
2005 mm
Upper width
1860 mm
Undercarriage/Working Device
Arm length
1700 mm
Boom length
3000 mm
Track gauge
1600 mm
Track width
400 mm
Performance
Engine oil
9.6 L
Fuel tank capacity
130 L
Hydraulic tank capacity
85 L
Swing speed
9.6 rpm
Travel speed
2.4 km/h / 3.7 km/h
Tier4 final compliant engine satisfies the emission regulations of North America.
The SLSS hydraulic system developed by an international team ensures precise operation and energy conservation;
Extra reinforcements in the boom, arm, swing platform and undercarriage increase stability and service life.
Easily accessible service points and a detachable radiator screen are among the features that make scheduled maintenance more convenient.
The SANY SY60U - Tier 4F in action